THE WORLD'S FIRST ALL-IN-ONE INTELLIGENT BRAKING SYSTEM FOR AGRICULTURAL TRACTORS
---
Sunesis is the world's first all-in-one intelligent braking valve for agricultural tractors. This Can-Bus connected motorized valve activates the trailer's brake with or without brake pedal actuation. By integrating the redundancy (hydraulic) and motorized (electrical) functions in one single unit, Sunesis allows an ultra-reactive and ultra-precise braking system.
---
More benefits for you and your customers
+ SAFETY
No more constant pushing from heavy trailers. Therefore, the risk of an accident is significantly reduced.
+ PRECISION
The automotive designed torque motor and two pressure sensors allow an instant reaction with extreme precision, thanks to the position calculated by the controller.
+ CONFORT
Driving has never been so smooth, especially with heavy loads. .
+ QUALITY
Built with industry proven components for better durability and reliability.
+ FLEXIBILITY
Logical programmable behaviour can easily be added to the controller: electrical parking brake, electrical shut off valve (pressure monitoring), electrical progressive auxiliary brake, spring return and /or current inversion, etc.
+ INTELLIGENCE
Sunesis monitors and shares essential information (position, temperature, hydraulic and pneumatic pressure) through a self-diagnostic function.
+ SIMPLICITY
Fewer pipes and components together with minimal wiring simplify the assembly and logistic process.
+ ADAPTABILITY
Sunesis can be adapted to any hydraulic system and communication bus, such as CAN.
+ COMPACT
Sunesis is the only all-in-one solution for electric braking and redundancy. A second redundancy valve is no longer necessary
SUNESIS is a new product development from BEKA. Prototypes are currently being tested with promising results and can be customized for different types of vehicles.
Contact us for more information
Want to know more about Sunesis ? Contact Oliver Gasser.
Mobile: +41 79 230 24 24

Office: +41 32 836 29 30

Email: olivier.gasser@beka.ch
---
High-precision technology, made in Switzerland
---
Strongly established in the agricultural tractor market and mini-trailer market since 1934, BEKA is one of Europe's leaders in trailer braking valves and high-performance pneumatic braking systems.

Most mini trailer trucks in Switzerland and Europe are equipped with Beka's innovative solutions.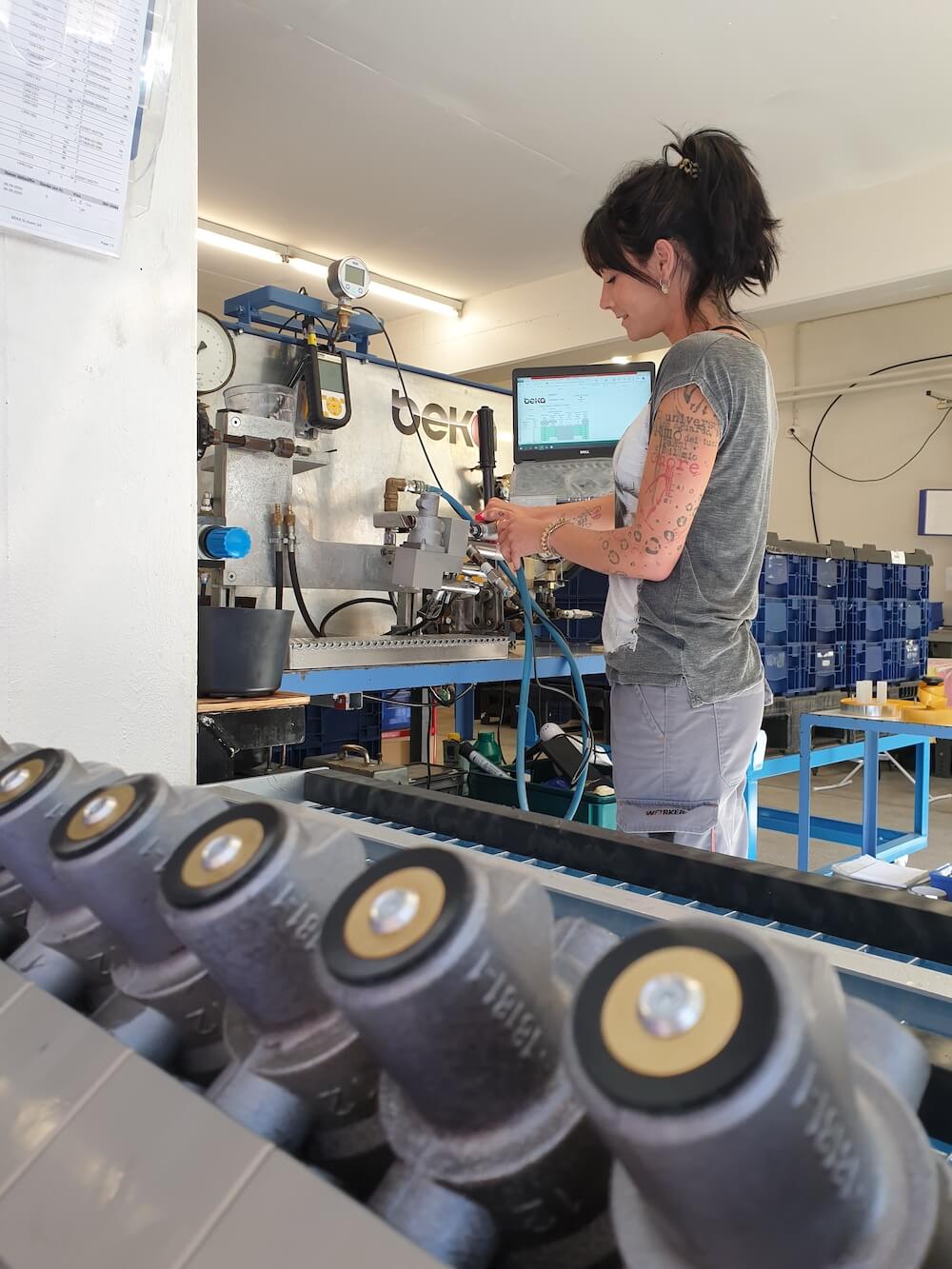 They trust us
And so do many others!