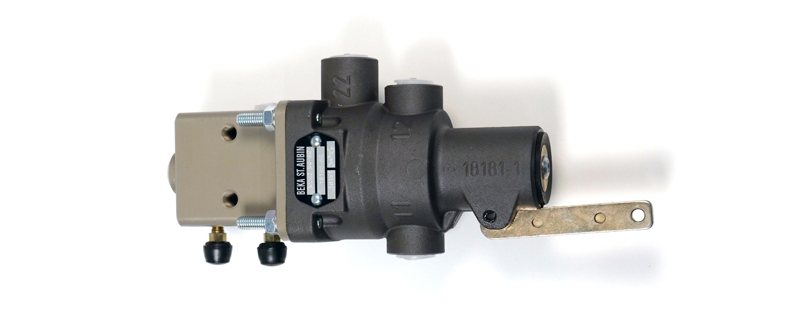 ---
TRAILER COMMAND VALVE
Developed and perfected over many years of experience and know-how, the Beka trailer command valve is a key element of our intelligent braking system. It ensures the quality of the braking behaviour of the entire road train.
Positioned close to the junction of the vehicle's braking system and that of the trailer, our valve is made up of a hydraulic part whose piston reacts almost instantly to the activation of the brake pressure of the pedal.
This pressure is then converted and transmitted to the trailer in the form of a pneumatic pressure braking command.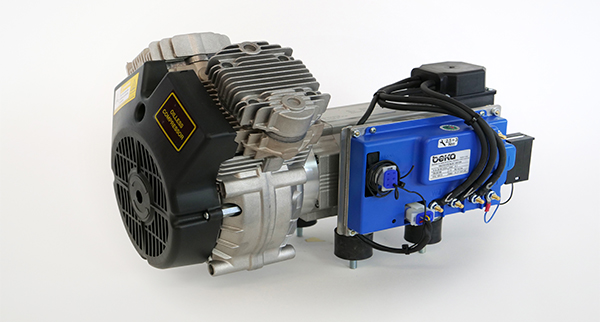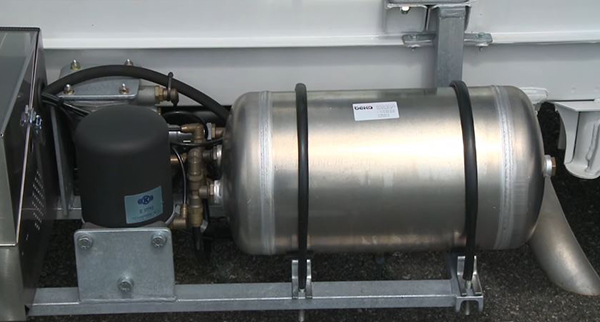 ---
ELECTRICALLY TRAINED COMPRESSEUR
The electric compressor is one of our company's key products ; it has stood out from the competition thanks to its high performance and energy consumption that has no impact on the vehicle. The compressor operates at either 12 or 24 volts.

The compressor is mainly available in a twin-cylinder version that delivers an optimal volume of compressed air; it is equipped with a conventional brushed/carbon motor or a brushless motor, which increases its efficiency and longevity.
---
BEV TEST BENCH
BEKA has drawn on all its technical knowledge and experience to provide the BEV test bench for testing all vehicle air brake systems in use on the European market.
---
BRAKING SYSTEM
We have also designed a pneumatic braking kit for light vehicles that fits to the towing vehicle. It includes in particular an electric or mechanical compressor, a dryer, a command valve, a relay valve, as well as the other elements of the pneumatic circuit.
With our kit, your road train will behave in a stable and uniform fashion. This is because the braking response is synchronised, which means that the mechanics of your towing vehicle, in particular the brakes, are less stressed as a result.

All parts of our kit meet legal requirements in terms of safety and efficiency. Furthermore, our installations are certified by the DTC (Dynamic test center; classes M1/N1/N2 and categories O2/O3/O4; in accordance with R13ECE). Our complete braking kits offer you maximum ease of use and optimal safety. The proof of this is that they have been approved by major manufacturers such as IVECO, Mercedes and Volkswagen.

Unsere kompletten Bremsanlagen bieten Ihnen ein Maximum an Komfort und Sicherheit. Der Beleg dafür ist, dass sie von Iveco, Mercedes und VW zugelassen wurden.